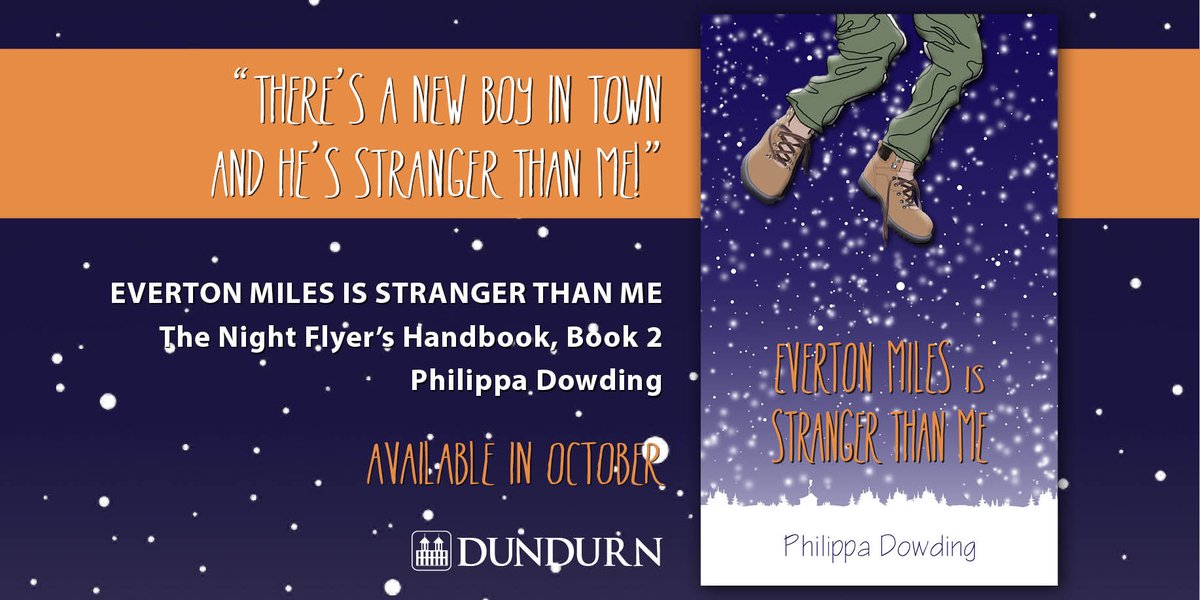 Sequel to The Strange Gift of Gwendolyn Golden, shortlisted for the OLA Red Maple Award.
'I wander around like any normal, paranoid self-absorbed teenager. Do we all think we're being chased by deadly entities, I wonder? Probably, but how many of us actually are?'
Gwendolyn Golden, Night Flyer, floats over the cornfields all summer. What draws her to the same spot, night after night? All she knows for sure, is that change is coming: she's starting high school, plus there's a strange new boy in town.
He's Everton Miles, and he's a Night Flyer, too.
Soon the mismatched teenagers face dangers they never imagined, including a fallen Spirit Flyer, kidnap, and the eternal darkness of the Shade. How will Gwendolyn handle her new life and grade nine? With help from The Night Flyer's Handbook, and her strange new friend, it might not be that hard.
Read more on the Dundurn Press Site
I have to say that I couldn't be more excited about a book! This story, book 2 in
The Night Flyer's Handbook
series, takes us further into Gwendolyn's life, and through her first year of grade nine. She's a little older, wiser, and more comfortable with her strange gift of flight, but there is still a world that she doesn't understand yet. There are boys (a kinder, gentler Martin Evells turns up again), and there's the bizarre world of grade nine, PLUS there's Everton Miles, the only other teenager she's ever met who can fly, too.
At first she thinks that he's nothing like her, but as she gets to know him, she realizes that he really is, at least in the things that matter most. She has a lot to face, including nefarious forces, the loss of her father, and the deadly Shade, not to mention the "decision" she has to make at the end of the book: to fly, or not to fly, for life. She has an 800-page handbook to help her navigate all these changes, plus her old friends, her family, her Mentor, Mrs. Forest, plus (most unfortunately) a school-appointed family therapist ... but more than all that, she has Everton Miles.
Here are reviews of Book 1,
The Strange Gift of Gwendolyn Golden,
which was nominated for the OLA Red Maple Award 2015. If you enjoy magic realism, YA and flight literature, you're in the right place! Stay tuned for more!
Related Blog Posts:
Judy Blume's Read-Alikes
(49th Shelf)
Birdman, The Karman Line, and The Strange Gift of Gwendolyn Golden
: Magic Realism in movies and Literature
Why I Chose a Poem from Gwendolyn MacEwen as an Epigraph
and more
Reviews:
Quill and Quire
(Starred Review)
Canadian Teacher Magazine
(13 year old reader)
International Blogger
(Giraffe Days)
Goodreads
Book Trailer:
Here's the Book Trailer for Book 1
.
Sales:
The Night Flyer's Handbook Series
is available at your library, favourite bookstore and from:
Amazon
Indigo
Dundurn Press