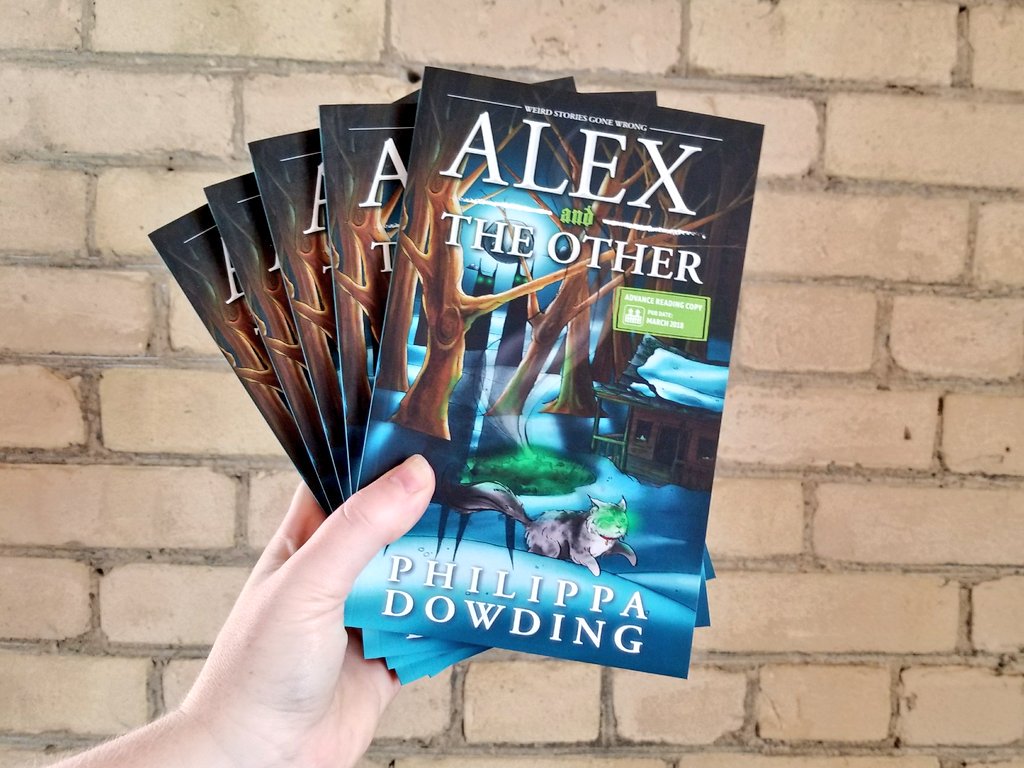 Beware The Other! My next book in the Weird Stories Gone Wrong series, Alex and The Other, is in the house! The Advance Reader Copies are now at the publisher, Dundurn Press, about to be mailed out to reviewers and bloggers soon. Stay tuned!
Here's the letter that accompanies the ARC:
"Dear Middle-Grade Reviewer,
As a child, I went through a phase of being utterly convinced that I had an identical twin — I just hadn't met her yet. Do we all imagine that there is an exact copy of us out there, somewhere, I wonder?
I'm delighted to present my fourth book, Alex and The Other, in the award-winning Weird Stories Gone Wrong Series for middle-grade readers. Each story explores a different horror sub-genre, for kids ages 8-12, including a tall tale (Jake and the Giant Hand, 2014), a psychological road-trip thriller (Myles and the Monster Outside, 2015, Winner of the OLA Silver Birch Express Honor Book award), and a time-travel/historical fantasy (Carter and the Curious Maze, 2016).
The latest addition, Alex and The Other, is a doppelgänger story about a lonely boy who has to stand up to an evil twin trying to take over his life. Alex must decide who he is, what matters most to him and, … who is the real Alex, anyway?
All alone, his family, his town, and his beloved cat seemingly tricked forever by the evil twin, Alex finally has to ask for help from a weird pair of pig-like strangers in trench coats and dark sunglasses, who might not be entirely what they seem …
Please enjoy this psychological, evil-twin/alien story, combined with seven creepy illustrations from Shawna Daigle. I hope it reminds young readers that many struggles go unseen, and sometimes you have to ask for help, and keep asking even though it's scary, until someone hears.
Philippa Dowding"
Check out the wonderful new
Book Trailer,
featuring fabulous illustrations by
Shawna Daigle.
Pre-Order Alex and The Other Now.